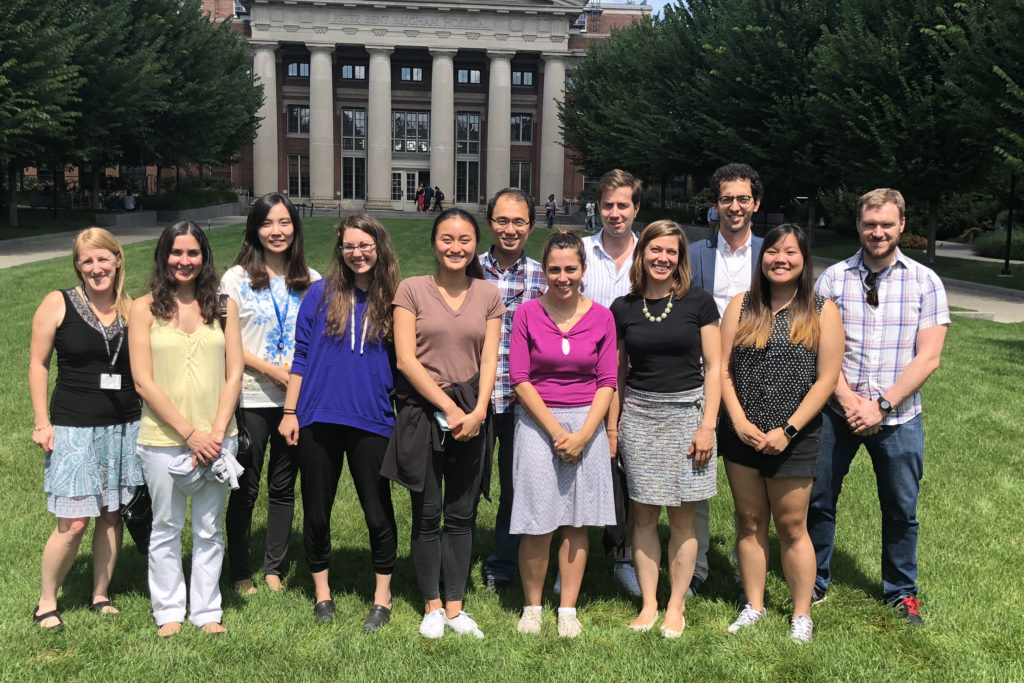 ---
Sope Adeleye
Sope is an undergraduate student concentrating in Neurobiology at Harvard College. Since the spring of 2019, she has been working on a project that focuses on the dysregulation that occurs in endosomal and lysosomal trafficking pathways in late onset Alzheimer's disease.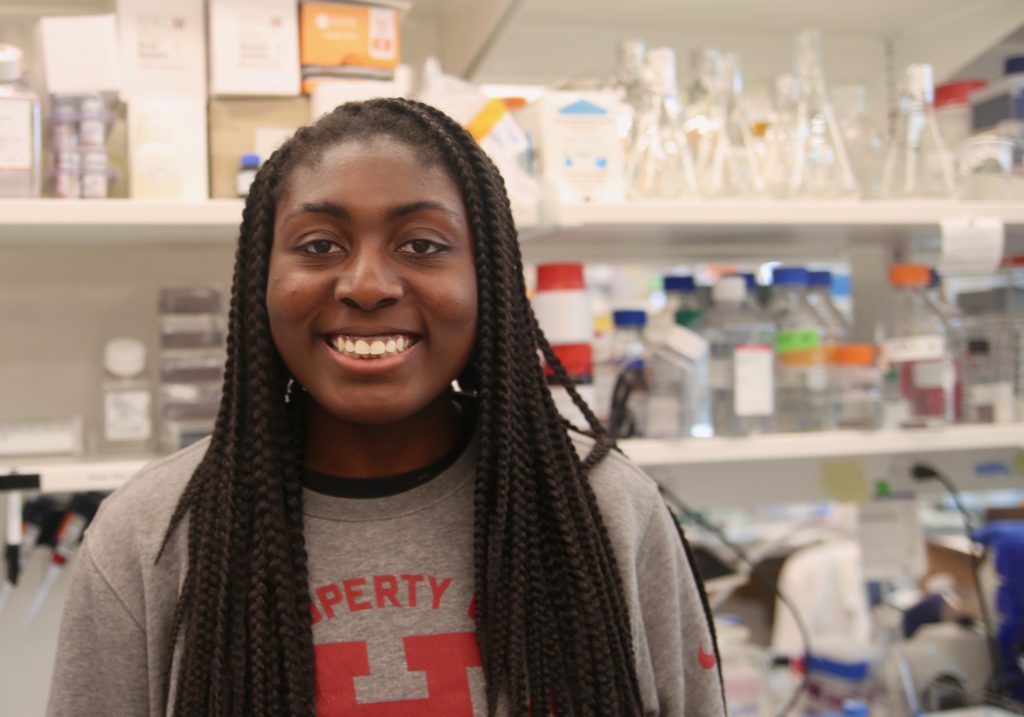 ---
Vicky Chou
Vicky is a Graduate student in the Biological and Biomedical Sciences program at Harvard Medical Student and joined our lab in summer of 2017. Vicky's project involves differentiating iPSCs into induced microglia and co-culturing them with induced neurons and astrocytes to recapitulate the micro-environment to best model neuroimmune interactions between different cell types in disease.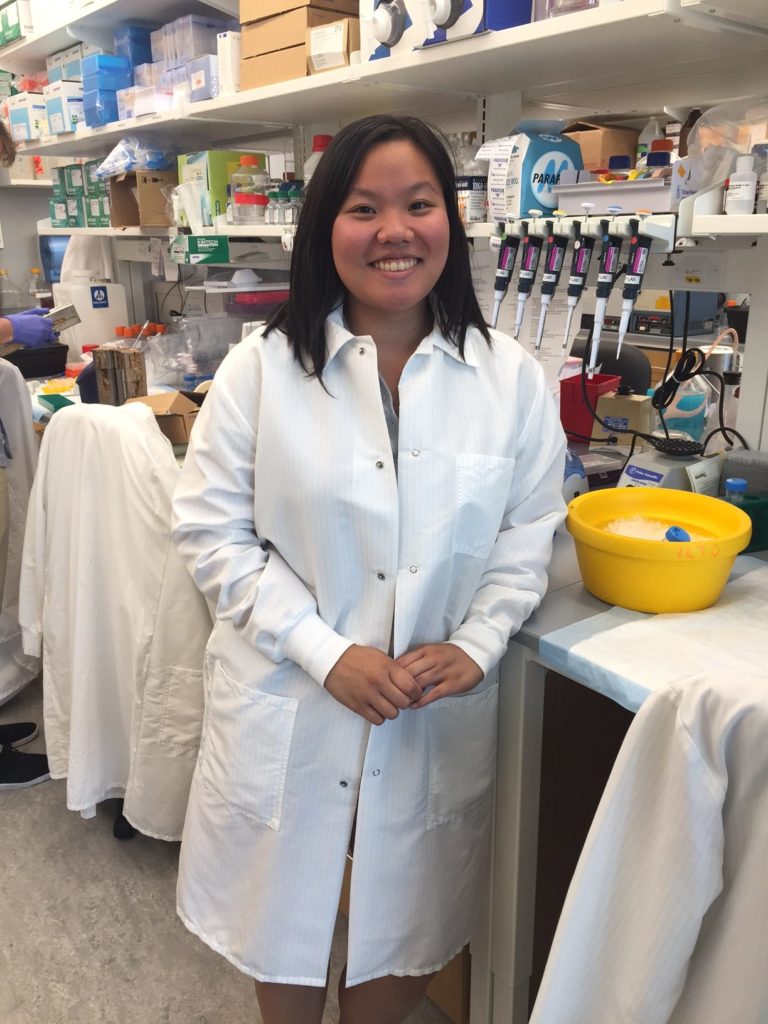 ---
Marty Fernandez PhD
Marty is a postdoctoral fellow specializing in the biochemical mechanisms by which the Amyloid Precursor Protein (APP) is sequentially cleaved into smaller entities that can either be harmless or highly detrimental to the aging human brain.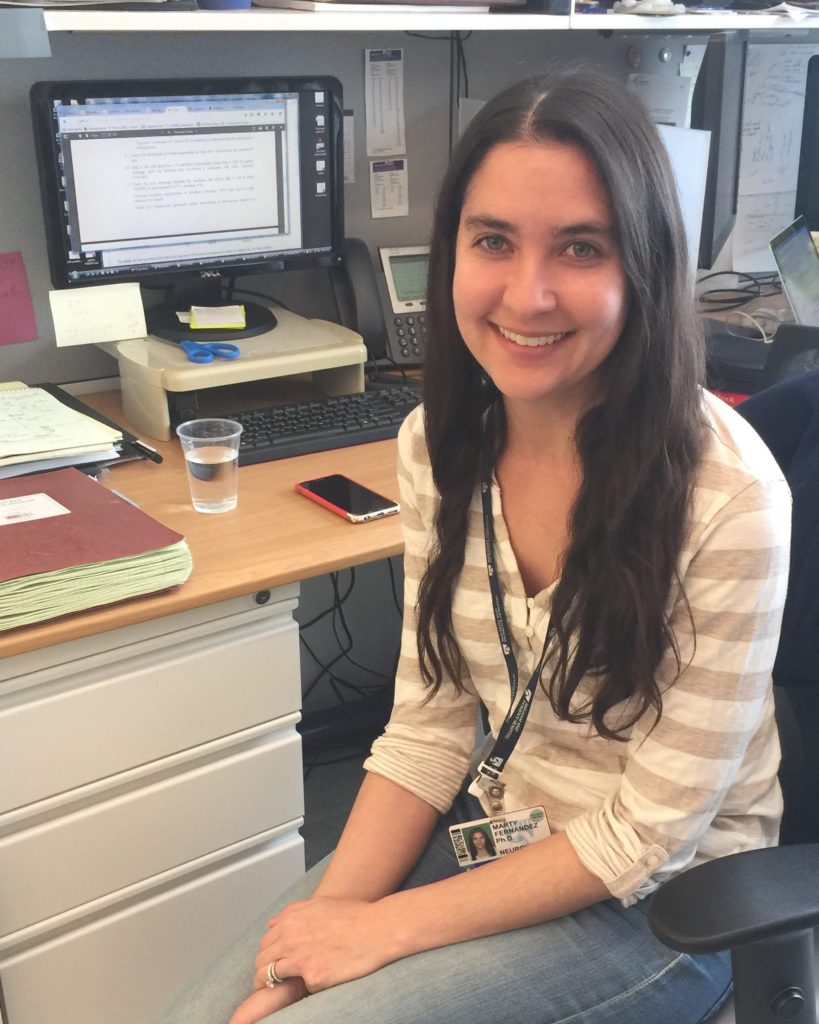 ---
Amy He
Amy has been a technician with the lab since the summer of 2016, using her experience in iPSC differentiation and biochemical techniques on a variety of projects studying Alzheimer's Disease, DISC1-related major mental illness, and sex differences in the brain. She'll be heading to medical school in 2019.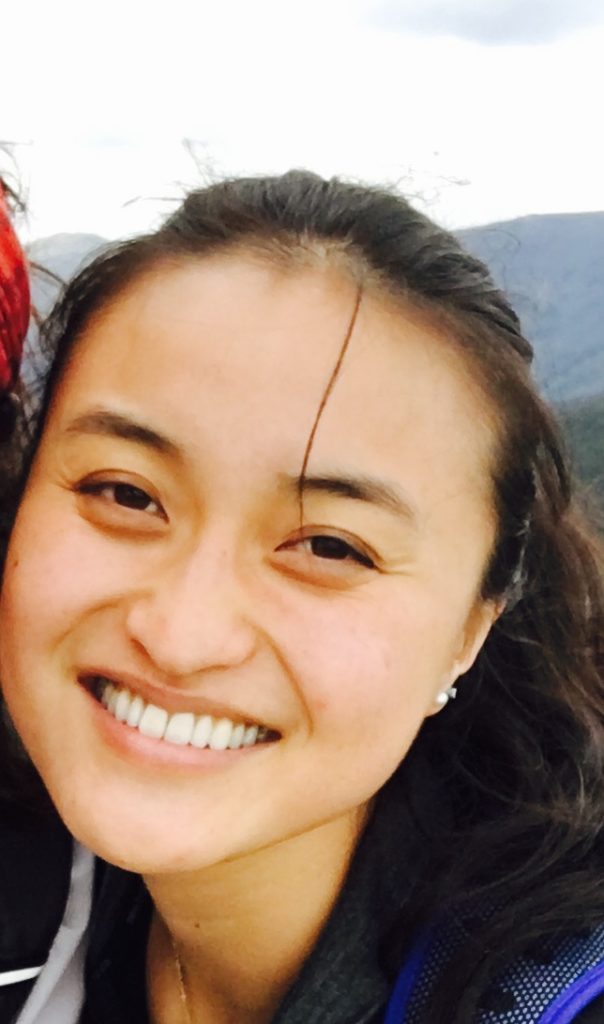 ---
Hyo Lee
Hyo is a graduate student in the Program in Neurosciences at Harvard Medical School and has been working on her thesis in our lab since the summer of 2017. Hyo is studying Aβ clearance in sporadic Alzheimer's disease using iPSC-derived astrocytes.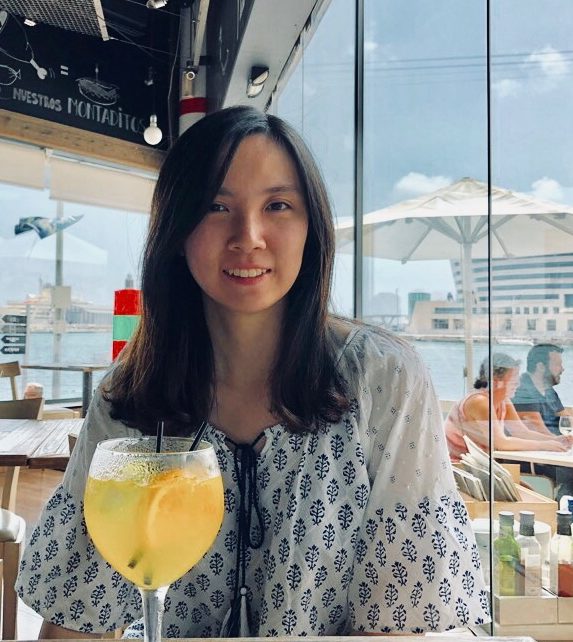 ---
Julie Merchant
Julie has been a technician with our lab since the summer of 2017, specializing in iPSC and neuronal tissue culture, developing a functional imaging assay to measure synaptic release, and managing our mouse colonies. Julie will be starting graduate school in the summer of 2019 to pursue a PhD in Neuroscience.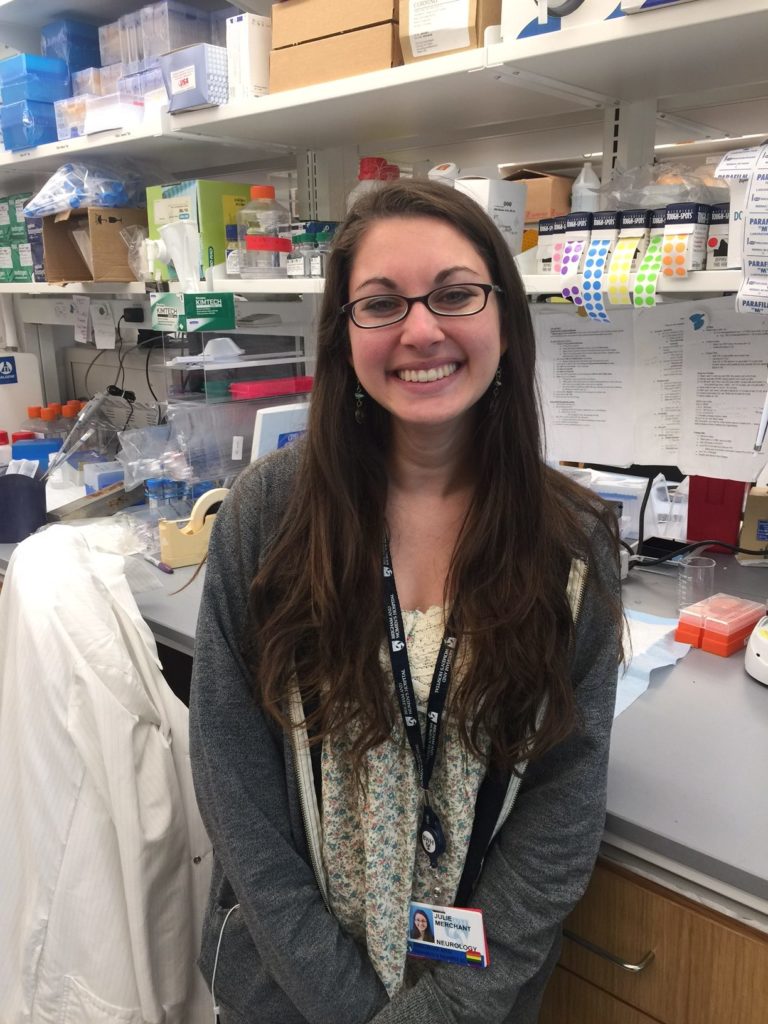 ---
Richard V. Pearse II PhD
Richard is a Senior Scientist with more than 20 years experience in medical research. He has been with our lab since the spring of 2017 and is primarily responsible for RNAseq library development, data pipeline development, bioinformatics, and consultation.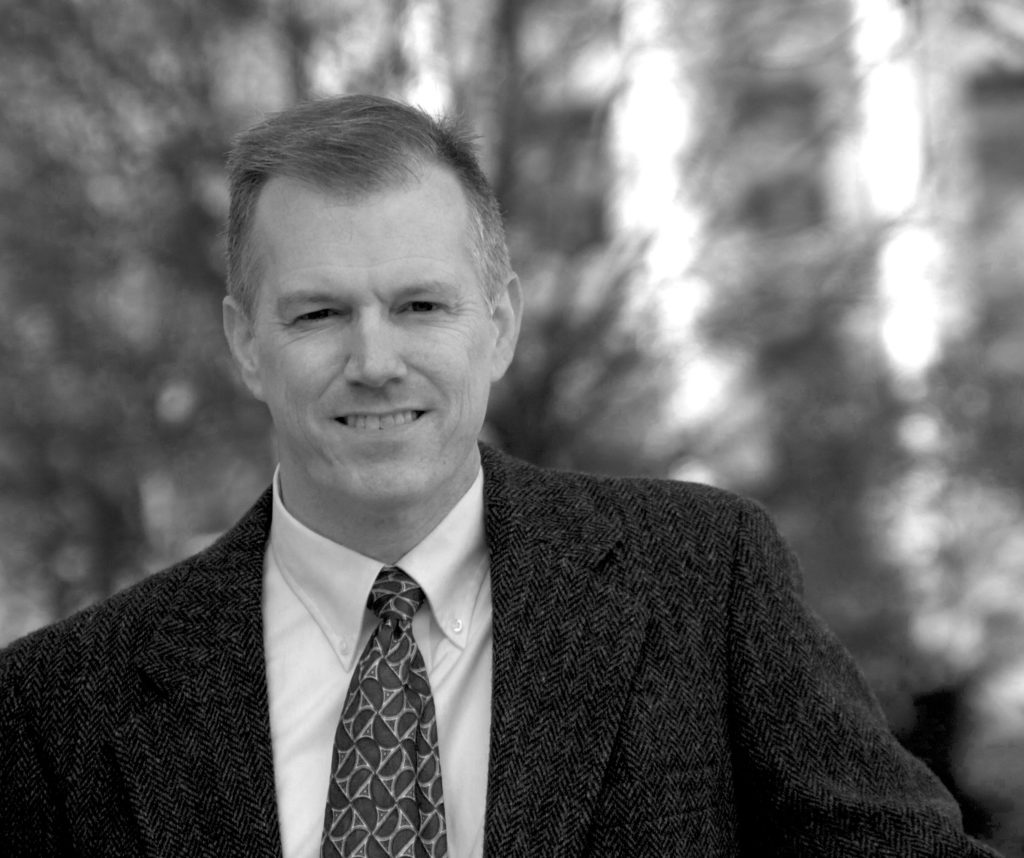 ---
Robert van der Linden
Robert is a graduate student in the department of Human Genetics at the Radboud University Medical Center. He is studying the roles of ELAVL RNA binding proteins in Alzheimer's Disease development and progression.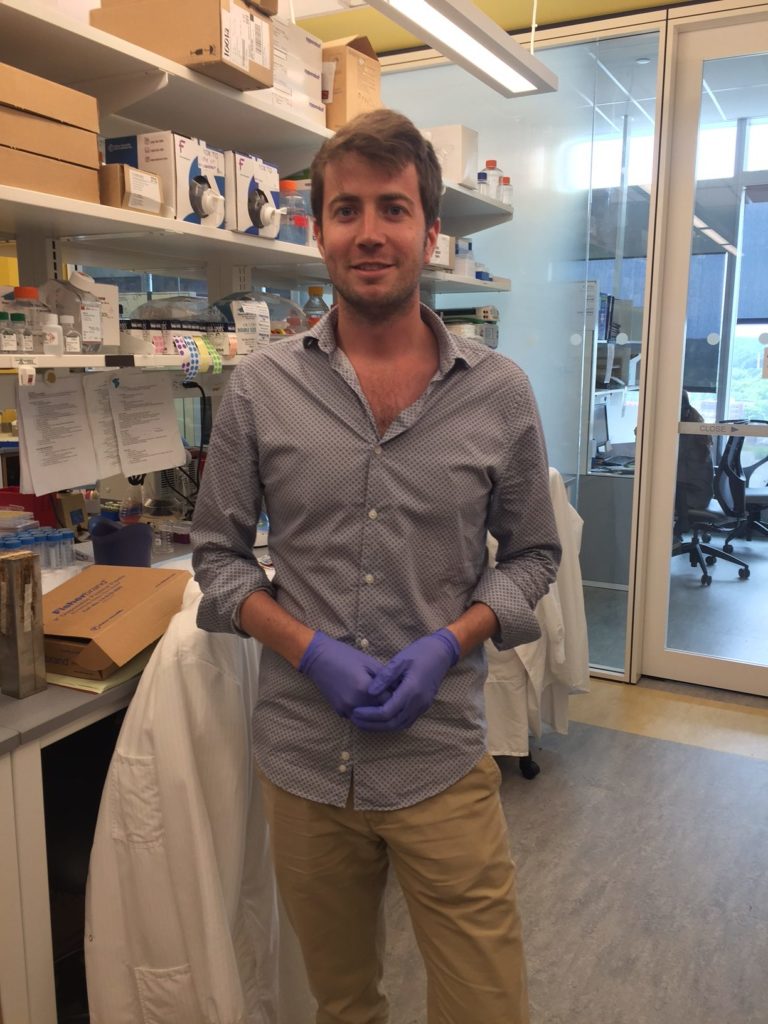 ---
Chun-I Wu PhD
Chun-I has been a postdoctoral fellow on the lab since 2017 and is studying the mechanism by which individuals with trisomy 21 (Down's Syndrome, DS) are more intensely susceptible to early onset Alzheimer's Disease. To this end, he is using CRISPR/Cas9 genome editing to normalize expression of chromosome 21 genes in DS-iPSCs and examine if and how particular genes contribute to elevated Aβ and hyperphosphorylation of tau in DS-iPSC derived cortical neurons.