Head of iPSC NeuroHub 
Christina Muratore has over seven years of expertise in iPSC research and is in charge of the facility and its day to day operations. Prior to the NeuroHub, Christina was an Instructor in the Young-Pearse lab where she investigated the mechanisms underlying Alzheimer's disease using iPSCs. During her time in the Young-Pearse lab Christina created, optimized and implemented a highly reproducible system for generating neural cultures from human stem cells.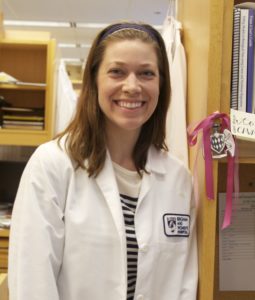 Jonathan Stricker
iPSC Cell Culture Technician
Jonathan is currently working on expanding NeuroHub's cell bank.  His research interests include cerebral organoids and the intersection of science and society.  Outside of the lab, Jonathan enjoys photography and playing volleyball.